Featured Vehicle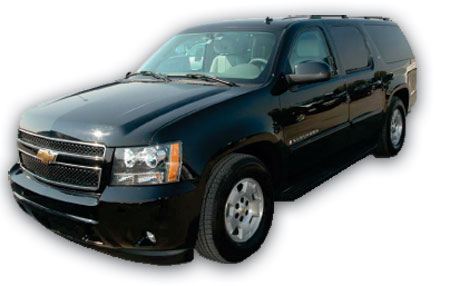 Click here for more armored vehicle photos!

We can, and do, armor every vehicle type.
Inquire on availability and or place a request for quote here
Model: 2007 Suburban ¾ Ton 4X4 6.0L
ARMOR SYSTEM
OPAQUE:
Main: B6 – 6.35 mmm ballistic steel
Floor: 3 mm ballistic steel plus 2 mm mild steel for blast/absorption protection
Roof: 5.25 mmm ballistic steel
TRANSPARENT
Windshield: Level B6 41 mm - 1-Piece Curved Glass/Plastic Laminate replacing OEM
Front/Back Side Door Glass: B6 41 mm- Curved /Plastic Laminate replacing OEM
Backlite & Quarters: B6 41 mm - Flat / Bulkhead with OEM overlay
STANDARD ACCESSORIES
All Reinforced pillars, posts & Hinges - All Doors
Armored Battery Box
Suspension upgraded for additional weight
Run Flat Safety Rollers (one each tire)
Radiator Protection
TOTAL: 2008 ARMORED 4X4 SUBURBAN
INCLUDING FEATURED UPGRADE OPTIONS....... $93,000 ea
If you need more than one please call or email us for quote. If you need to talk to someone immediately, you can call Chad Dornsife on his cell 775.721.2423 and leave a message, he will call you back asap.
Options:
Performance Suspension Upgrade using aftermarket parts $1,500
FLIR PathfindIR thermal camera  driving system $5800  wwww.flirsystems.us 
PA/Siren $1200
Strobe Lights $550
Power Windows 8 to 10 inches $1,300
Alarms $500
Refrigerator $400
DELIVERY SCHEDULE:
Delivery date is subject to production schedule at time of order.
For quantity orders, production can be organized to provide delivery rates of 2-10 vehicles per week depending on the order sizes and customer requirements
TERMS AND CONDITIONS:
Prices are Net to You F.O.B. Ontario, Canada
100% of Vehicle price and 50% of armoring price as deposit. Balance payment at shipment or Confirmed Letter Of Credit.